Resources

24 January

Level:

Intermediate, Advanced

Resources

Level:

Intermediate, Advanced

Resources

Level:

Intermediate, Advanced

Resources

Level:

Intermediate, Advanced
SRI LANKA
THE PLATFORM PROVIDES
Best-practice guidance on 25 key topics linked to the cycle of assessment to enhance understanding of assessment.
Resources and tools to help identify and address gaps in assessment systems.
In-depth guidance on how to better analyze and use assessment data.
Community fora to enable peer knowledge sharing and exchange in the region, foster a community around assessment, seek and provide support, and discuss key assessment topics.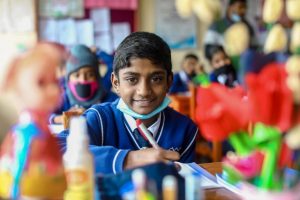 VISUALIZATION AND MAPPING TOOLS
In the final version of the site, this section will link to a country-specific, interactive data visualization and mapping tool. It will run offline with no installation, and allow for any country-level data to be imported using an Excel template. Where relevant, maps at different levels (e.g. state/province, district) will be made available.