Resources

24 January

Resources

Resources

Resources
INDIA
THE PLATFORM PROVIDES
Best-practice guidance on 25 key topics linked to the cycle of assessment to enhance understanding of assessment.
Resources and tools to help identify and address gaps in assessment systems.
In-depth guidance on how to better analyze and use assessment data.
Community fora to enable peer knowledge sharing and exchange in the region, foster a community around assessment, seek and provide support, and discuss key assessment topics.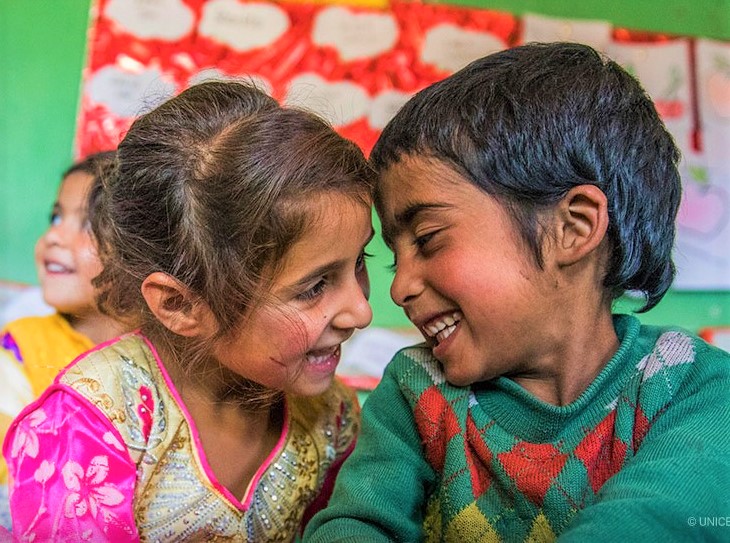 ASSESSMENT ORGANIZATIONS
ACER India
ACER India is an independent, not-for-profit research organization providing world class research, educational products and services to India and the South Asia region. ACER's mission is to create and promote research-based knowledge, products and services that can be used to improve learning across the life span.
Assessment/s:
International Benchmark Test (IBT)
International School Assessment
Indian Progressive Achievement Scales (IPAS)
Compass literacy and numeracy assessment

eWrite
Neale Analysis of Reading Ability
Secondary Placement Test (SPT)
Tests of Reading Comprehension
ASER 2020 Karnataka report: This was the last standard ASER that everyone knows us for. The findings have been compared with ASER data for the state from 2018. See Here.
ASER 2020-Wave 1 full report: ASER 2020 is the first ever phone-based ASER survey. Conducted in September 2020, the sixth month of national school closures, the survey explores provision of and access to distance education mechanisms, materials and activities for children in rural India, and the ways in which children and families are engaging with these remote learning alternatives from their homes. See Here.
ASER 2019 full report: In 2019, ASER has attempted to shine the spotlight on the early years, reporting on the schooling status as well as on a range of important developmental indicators for young children in the age group 4-8. See Here.
ASER 2018 full report: This was the last standard ASER that everyone knows us for. See Here.
ASER 2017 full report: In 2017, ASER focused on an older age group, youth who are 14 to 18 years old and have moved just beyond the elementary school age. See Here.
ASER Centre
The word aser means impact in Hindustani. If development programmes are to lead to desired outcomes, their impact on the ground needs to be regularly assessed. ASER Centre seeks to use simple yet rigorous methods to generate evidence on the outcomes of social sector programs. It also aims to strengthen the link between evidence and action by building the capacity of individuals and institutions to design, conduct, and understand assessments that focus on key outcome indicators. Large sums of money are often channeled into social sector programs such as education, health, nutrition, and livelihoods. However, lack of information on how these investments translate into outcomes on the ground is a major barrier to evaluating their effectiveness. The ASER Centre approach has its roots in Pratham's work across urban and rural India to help children acquire basic skills in reading and arithmetic, and aims to improve assessment strategies that measure the effectiveness and learning outcomes of the students.
Assessment/s:
Bihar Elementary School Study: A school-based assessment of about 60,000 Std 2, Std 4 and Std 6 children in 400 schools located in 79 clusters across all districts of Bihar.
USAID-RTI Asia Early Grade Reading Assessment in India
National Council of Education Research and Training (NCERT)
NCERT is an autonomous organization set up in 1961 by the Government of India to assist and advise the Central and State Governments on policies and programmes for qualitative improvement in school education. The objectives of NCERT are to: undertake, promote and coordinate research in areas related to school education; prepare and publish textbooks, supplementary material, newsletters, journals and develop educational kits, multimedia digital materials, etc. organize teacher training; develop and disseminate innovative educational practices; collaborate and network with state educational departments, universities, NGOs and other educational institutions; act as a clearing house for ideas and information in matters related to school education; and act as a nodal agency for achieving the goals of Universalisation of Elementary Education. NCERT is an implementation agency for bilateral cultural exchange programmes with other countries in the field of education. NCERT also interacts and works in collaboration with international organizations, visiting foreign delegations and offers various training facilities to educational personnel from developing countries.
Assessment/s:
VISUALIZATION AND MAPPING TOOL
In the final version of the site, this section will link to a country-specific, interactive data visualization and mapping tool. It will run offline with no installation, and allow for any country-level data to be imported using an Excel template. Where relevant, maps at different levels (e.g. state/province, district) will be made available.